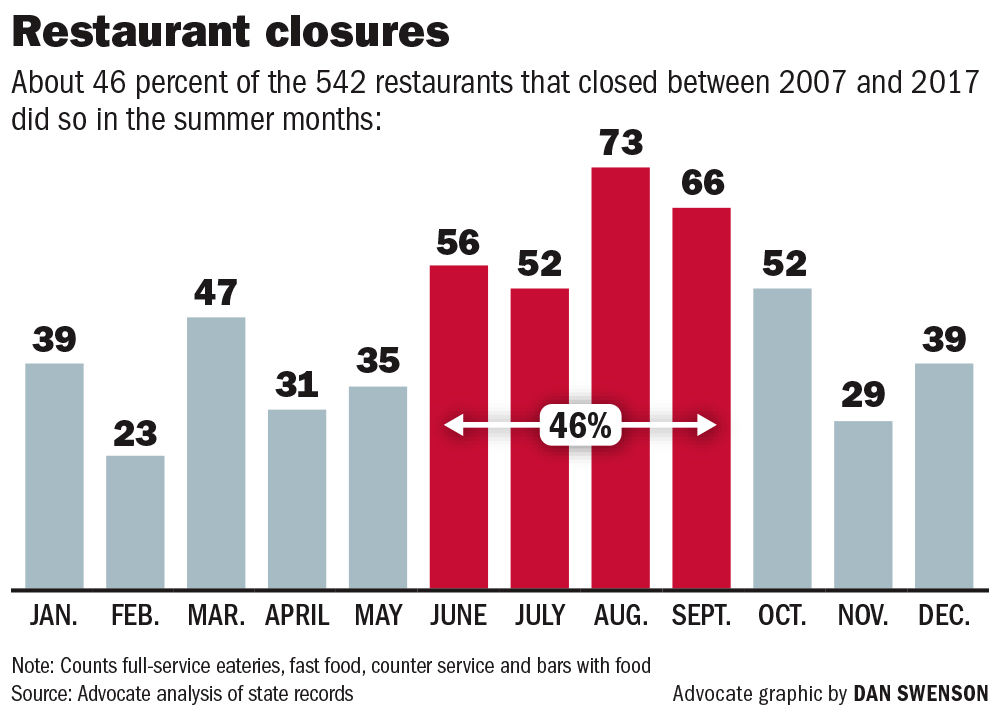 It was a typically busy New Orleans spring night at the Uptown bistro where Kelle Boyer was waiting tables when she got a bit of advice she remembers now as "the warning."
"A manager told me to 'save all your tips and work as much as you can because once summer hits it won't get busy again until after September,' " recalls Boyer, who was working at Lilette at the time and has since applied the lesson at other restaurant jobs.
"I'm not sure I understood it at the time. I don't know if anyone does at first," she said. "But I feel lucky someone gave me the heads up when I was new. At least I knew it was coming."
Inevitably, everyone in the New Orleans restaurant business learns what's coming in summertime.
It's the slump, the doldrums — often simply characterized as the summertime blues.
The local hospitality sector can run at a frenetic pace from fall to Carnival time and through the spring festival season. But business drops as the long New Orleans summer arrives and plunges even deeper as it stretches on.
It's hard on restaurant staff as tips run thin and hourly shifts are cut. For restaurants, the season can be fatal.
An Advocate analysis found that more New Orleans restaurants close between June and September than any other time of the year. These four months accounted for 46 percent of all restaurant closures in the city between 2007 and 2017, based on the end dates of state food safety licenses.
Summer has long been the predictable slow time in New Orleans. But other factors have been making their mark on the seasonal shifts by which restaurants live and die.
One key consideration: the dramatic rise in the number of eateries competing for their share of the dining dollar in recent years.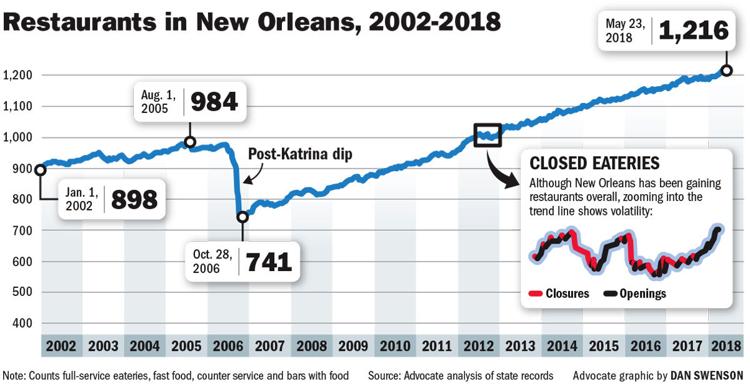 A new analysis conducted by The Advocate found 1,216 total restaurants in Orleans Parish. This number includes 605 full-service restaurants, 476 counter-service and fast-food eateries and 135 bars with food. (For more on how The Advocate calculated this figure, see related story.)
The current count is up from 984 total restaurants in August 2005, just before Hurricane Katrina, for a net gain of 232 restaurants in the city, or almost 24 percent.
The largest increase was in full-service restaurants. There are 152 more of them in New Orleans today than before Katrina, a rise of more than 33 percent.
"Summer has always been hard, but what's different now is you have so many more restaurants," said Greg Reggio, a veteran local restaurateur and managing partner of Zea Rotisserie + Bar. "Now, we're splitting up a pie with so many more people."
Falling off a cliff
New Orleans restaurants today operate in a city where the estimated population of 393,000 is still only about 81 percent the size it was before Katrina. The city had about 500 residents per restaurant in 2005, but in today's increasingly competitive environment there are only about 325 residents per establishment.
Visitor numbers have been growing in recent years, and New Orleans is now frequently touted in the travel media as a top destination. But in the summer, all bets are off and the pressure on restaurants grows.
One read on the business cycle is the way annual revenue at New Orleans restaurants is distributed through the year.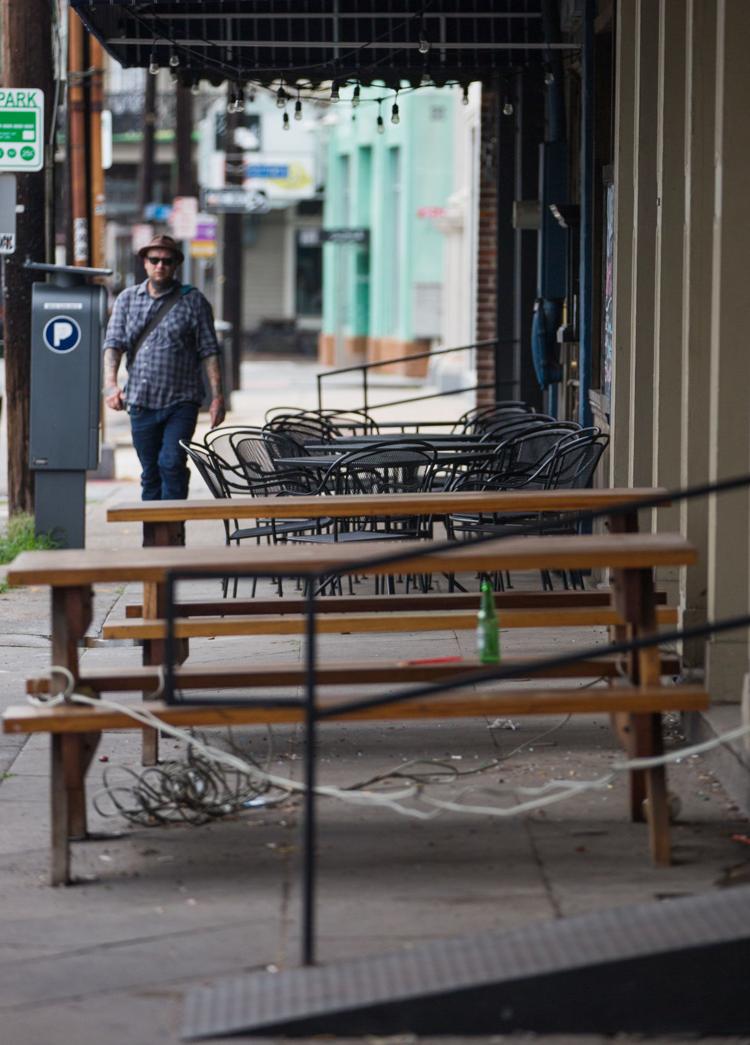 Womply, a Silicon Valley software provider for small and medium-sized businesses, provided The Advocate with an analysis of credit card transactions per month from full-service New Orleans restaurants. The peaks were in December and March, with each of those months contributing 10 percent to the total haul. Revenue bottomed out in June and August, which each account for just 7 percent. That's a 30 percent difference in revenue from the best months to the worst.
The abrupt end of the good times can be rattling, even for seasoned restaurant pros. Nick Lama was a chef at local kitchens for many years before opening his upscale Italian restaurant Avo in 2015. Steering his own restaurant through the past three summers has been eye-opening, he said.
"You're cruising along, and then reservations just fall off a cliff," Lama said.
"You talk to other people in the business, you see restaurants closing, and they're your peers, they're talented people," he said. "Even though you've seen it before, it can still make you question if it's your time. It can make you wonder if you're doing everything you can."
The arrival of summer is usually heralded by a drumbeat of restaurant closings, including both new players and long-established names. This year, June began with the Mid-City bistro Rue 127 shuttering after eight years. Across the dining spectrum, Saucy's BBQ was slated to close this weekend after six years on Magazine Street.
When the once-pioneering Creole bistro Mat & Naddie's closed in 2017 after 23 years, the news surprised many. But the timing in late May was no coincidence.
"If you know you're going to close, you close at the end of the season," said Melissa Strong, who managed Mat & Naddie's and is a partner in its related service Michael's Catering.
There's often more than one consideration in play when a long-running restaurant shuts down, as Mat & Naddie's showed. The catering arm was doing better than the restaurant, so chef and founder Steve Schwarz wanted to focus on that, Strong said. The departure of some key personnel also guided the decision. But then, there was also summer.
"Certainly, it would have been hard to stay open another summer," said Strong. "Summer is awful."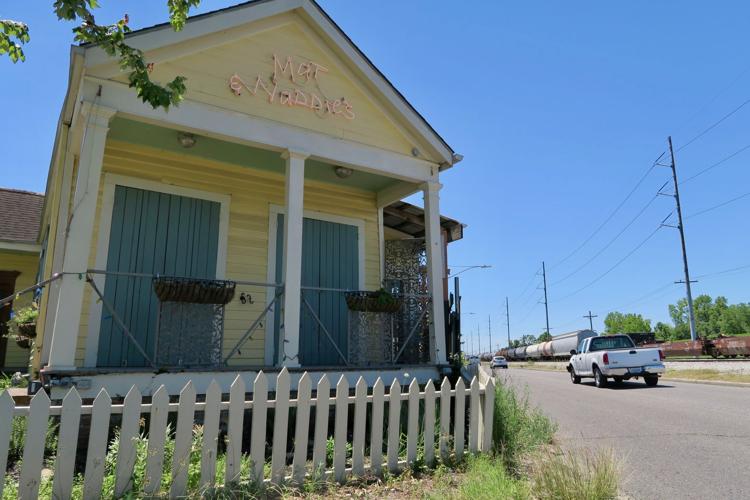 'It never gets easier'
Chef Frank Brigtsen runs his acclaimed Brigtsen's Restaurant in the Riverbend, near Mat & Naddie's former home. He calls summer "the critical time" for New Orleans restaurants, and he takes nothing for granted as the season approaches.
"We've survived 32 summers, and that's the way we look at it: It's survival," he said. "It never gets easier."
One summer bright spot, however, is Coolinary, a campaign of prix-fixe dining deals offered at local restaurants during August and coordinated by New Orleans & Co., the city's recently renamed convention and visitors bureau.
Last year, more than 100 restaurants participated in Coolinary, the most ever. Some restaurateurs, including Brigtsen, regard it as a vital lifeline.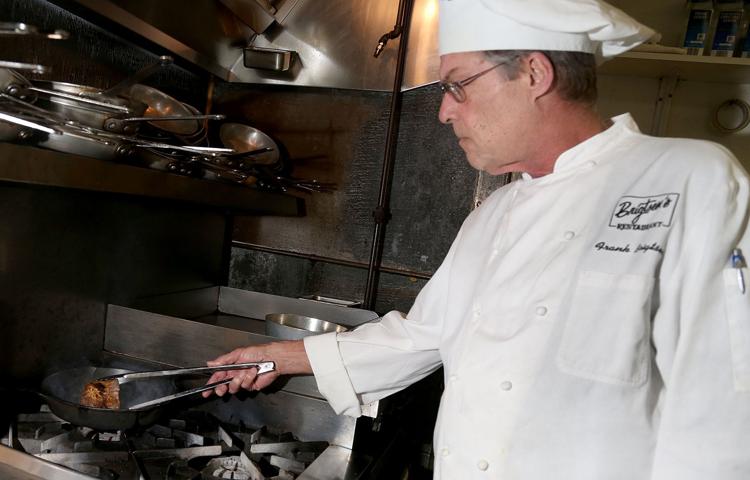 But the summer is long, and the restaurant business can reach its nadir well after Labor Day. September, after all, is when tropical storm risks are historically highest, convention and event bookings are few, and many locals feel the pinch of back-to-school expenses.
"You have to learn to put a little bit away when you're flush and then run lean and mean," Brigtsen said. "In the summer you're just not making money. You have to tread water for a bit, and not everyone can do that"
Dianne Sclafani, a consultant for the Louisiana Small Business Development Center, helps new restaurateurs get started. She urges them to consider seasonal impacts on their business plans from the start, comparing the effort to devising a hurricane preparedness plan.
"The ones who have a plan for how they're going to make it through summer are the ones with the highest chance of success," she said. "But you'd be surprised how many come into it without a plan. Even places that have been around forever, a lot of them live day to day."
Changes across the city can throw some new curve balls. The impact of short-term rentals on neighborhood businesses is a frequent subject of debate, for instance.
And Sclafani adds another particular summertime twist to the demographic puzzle: The post-Katrina influx to New Orleans of people who grew up elsewhere means summer vacation time can be a harder blow to restaurants.
"I tell people to be prepared, because your favorite people will be gone more often and longer in the summer," she said. "For vacations, they're not just going to the beach. They're out of here; they're visiting family back home."
Her advice to small operators is to follow the example of the larger restaurant groups.
"They should do the things they never have time to do when they're busy," Sclafani said. "That's a hard line for people to buy into, but that's what the bigger operators do. They sharpen the sword."
'Good times are better'
While summer is tough all over, some in the business point to positive signs.
"I think the city has done a great job of drawing more traffic when it's needed and keeping downtown relevant longer into the summer," said Levi Janssen, director of operations for Dickie Brennan & Co., which runs four large restaurants: Palace Café, Tableau, Dickie Brennan's Steakhouse and Bourbon House.
"In our view, the summers have gotten a lot better than they once were," Janssen said.
Adolfo Garcia, a partner in the restaurants La Boca, Ancora and High Hat Café, is also optimistic, especially comparing recent summers to the 1990s, when he was getting his start as a chef.
"I feel we're more consistent than we were 20 years ago. I feel like our good times are better, longer and they overlap more," Garcia said. "If you just opened, maybe the summers feel shocking, but there was a time when it was a lot worse."
Still, Garcia himself knows all too well what summer can do to a restaurant on the ropes. Last spring, when it was clear his Central City restaurant Primitivo was struggling, he pulled the plug in May, just shy of its second year in business.
"When you know that downturn is coming, and you didn't make enough money in February, March and April, you don't have much hope to make it through summer," he said.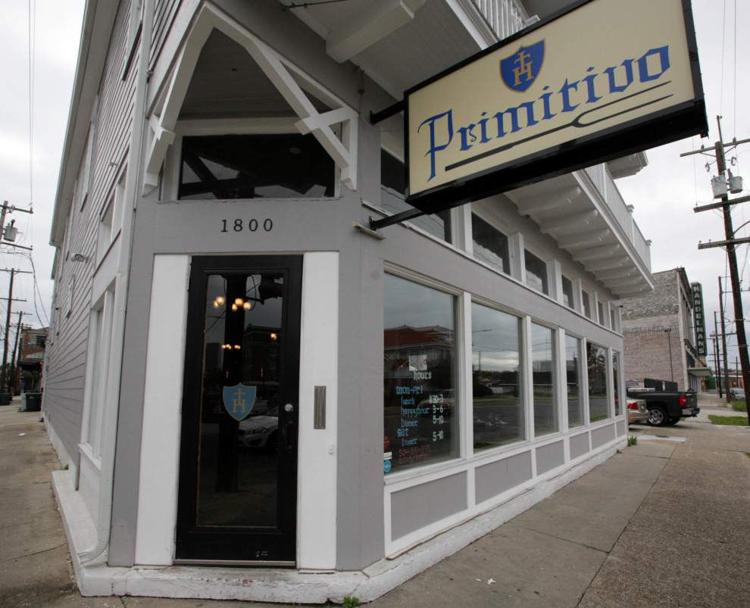 Waiting for tables
The summer slowdown is widespread, impacting both restaurants that rely on tourists and others with a more local clientele.
Zea Rotisserie + Bar, for instance, has one location in New Orleans, near the Jefferson Parish line and others around the suburbs. They all take a hit in the summer, Reggio said.
"Restaurants run on a pretty slim margin anyway, and there's just not a lot of money made in the summertime," he said. "If I can break even during the summer, we think we're doing OK. I didn't get into this business to break even, but that's the reality of summer."
Even neighborhood joints with deep local roots are not immune. For instance, Wayne Baquet continues a long family tradition of Creole soul cooking at his Treme restaurant Li'l Dizzy's. It has a loyal local following, especially at breakfast and weekend brunch. But the summer slowdown can still be hard to manage, especially when it comes to staff.
"The truth is you don't need your whole staff in August and September, but you can't work people just 10 months out of the year," Baquet said. "If you have good people you need to keep them. So you take a little hit."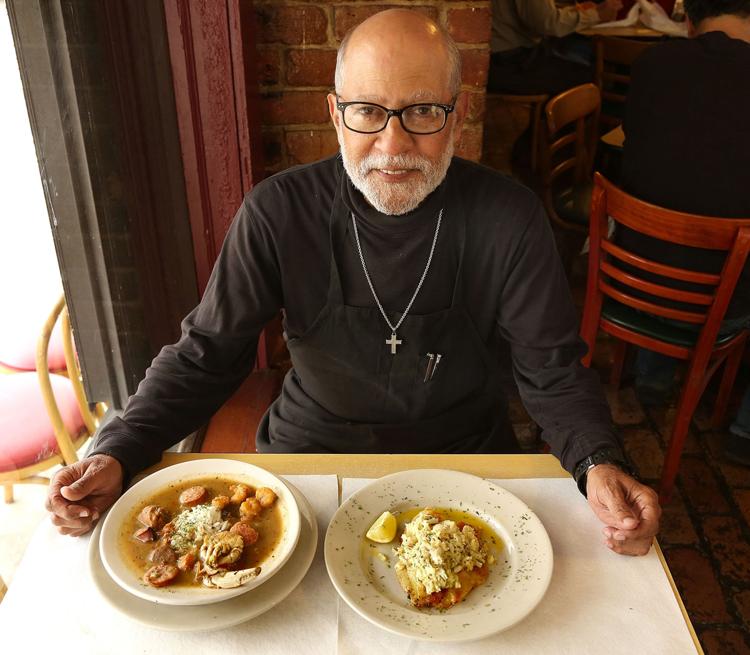 Sometimes, though, the summer slump can mean more work for restaurant staff.
"Everyone wants to cut hours, so when there's fewer people on a shift you're picking up slack," said Amber Landry, who has worked in service and kitchen positions around town for eight years.
There is downtime as the summer days tick past, however, and this time can often be productive in different ways.
"There are always projects to be done. You're pickling stuff, making vinegars, socking away a cured meat project," Landry said. "A lot of what you see on menus later in the year was a project started to have something to do in the summer."
Such creative flourishes aside, the summer lull is a slog for those trying to make a living. Instead of waiting on tables, they're often just waiting for tables.
"There's no good option. You're bored out of your mind because no one's coming in, but you need to be there to try to make money if someone does," said Kelle Boyer, who has worked at both fine-dining and casual restaurants around the city. "So a lot of the time you're literally waiting around for someone to come in."
'Summer is coming'
At Dickie Brennan & Co. restaurants, Janssen jokes that his staff has reversed the grim motto "winter is coming" from the "Game of Thrones" TV series for local conditions.
"Here, summer is coming," he said.
The preparations are serious business, however, and they start long before the temperature soars.
"You manage the summer by starting these conversations months in advance, looking at what we're going to do from a management level and a staff level," said Janssen, who has logged 18 years in downtown New Orleans restaurants.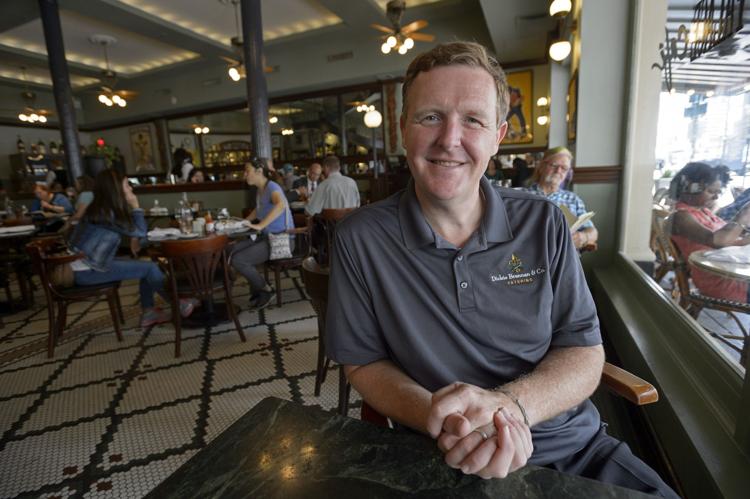 The effort reaches into the kitchen too. Over the years, the company's sprawling Creole brasserie Palace Café has evolved a lunch special with a varying price based on the previous day's high temperature (a 91-degree high on Monday leads to a $9.10 lunch on Tuesday, and so forth).
Janssen said the deal gets people in the door, and the low-cost, daily-changing special gives more kitchen staff a chance to experiment and fine-tune their skills.
"The goal with all of this is how we're going to make ourselves better when we have the opportunity to do so," he said. "It's trying to take what is typically a slower time and have it not be a downtime, but a time to refocus our energies."
Restaurant repairs and renovations often are scheduled for summer, training ramps up, and managers engage in chess matches with their staffing schedules.
"Having a good chunk of staff who you know will leave on vacation allows those who stay to get more work," said Janssen. "It means other employees who need those shifts to pay their rent get them."
Keeping a restaurant's staff in place even when there's not as much work is crucial, Janssen said. That's because as bad as the summer can get, fall promises an upswing for those who make it through. Eventually, restaurants will call for all hands on deck again.
"When the change comes, everyone knows it," Janssen said. "It's like someone turned on a faucet."
Staff writer Jeff Adelson contributed to this article.